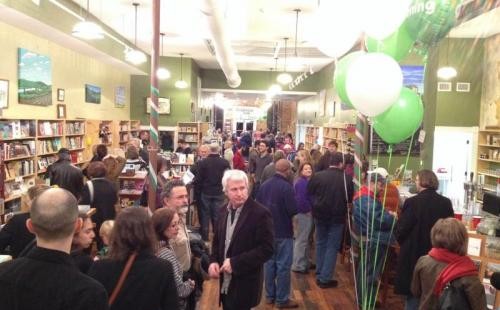 4 Poets + 3 Presses + Summer at Scuppernong Books
Wednesday, July 1st at 7:00pm
We are thrilled to be a part of this fabulous reading over at Scuppernong Books, featuring Debra Kaufman, Kevin Boyle, Richard Krawiec, and Ralph Earle.
Celebrate Summer, have a glass of wine, and listen to the Poetry of four fine North Carolina poets.
Debra Kaufman, Delicate Thefts, Jacar Press 2015
NC Literary Hall of Fame member Kathryn Stripling Byer says of this book, "These stunning, brilliant poems strike true. They sometimes bite, and they often draw blood. The range of emotion in them is fearless, sometimes disturbing…If you have any doubt that Debra Kaufman is one of our best contemporary American poets, then read this collection." And Fred Chappel says, "Delicate Thefts is "Passionate in its angers as well as in its affections … and as closely tuned as a clavier."
Kevin Boyle, Astir, Jacar Press 2015
"Rich in detail and attentive in focus, Kevin Boyle's poems rock back and forth between tenderness and irony. In language both fluent and metrical, they explore what it's like to be alive and awake in today's shifting cultural environment. Leavened with a fine wit and possessed of a restrained compassion for the male
self coming to terms with the layers of his life, these are the sturdy poems of a grown man."
— Dorianne Laux, The Book of Men, What We Carry, and Smoke

Richard Krawiec, Women who Loved me Despite, Press 53 2015
"Krawiec establishes himself as a potential heir to the great contemporary Southern poets like David Bottoms and Cathy Smith Bowers," says Press 53 Poetry Editor Tom Lombardo. Lola Haskins describes it as "a dog song on the edge of the abyss…honest and (containing) eloquent tenderness, especially about love."
Ralph Earle, The Way the Rain Works, Sable Books 2015
Ralph Earle won our 2015 Sable Books poetry chapbook competition for The Way the Rain Works.

"…despite broken branches, clumsy home repairs, a despairing wife, and unanswered prayers, the poet finds solace in nature and solitude, showing us glimpses of fragile beauty." Debra Kaufman
We'd love to share the day with you. If you're in the Triad, please come out and join us for a wonderful afternoon of poetry and community.