American Courtesan, by Ester Amy Fischer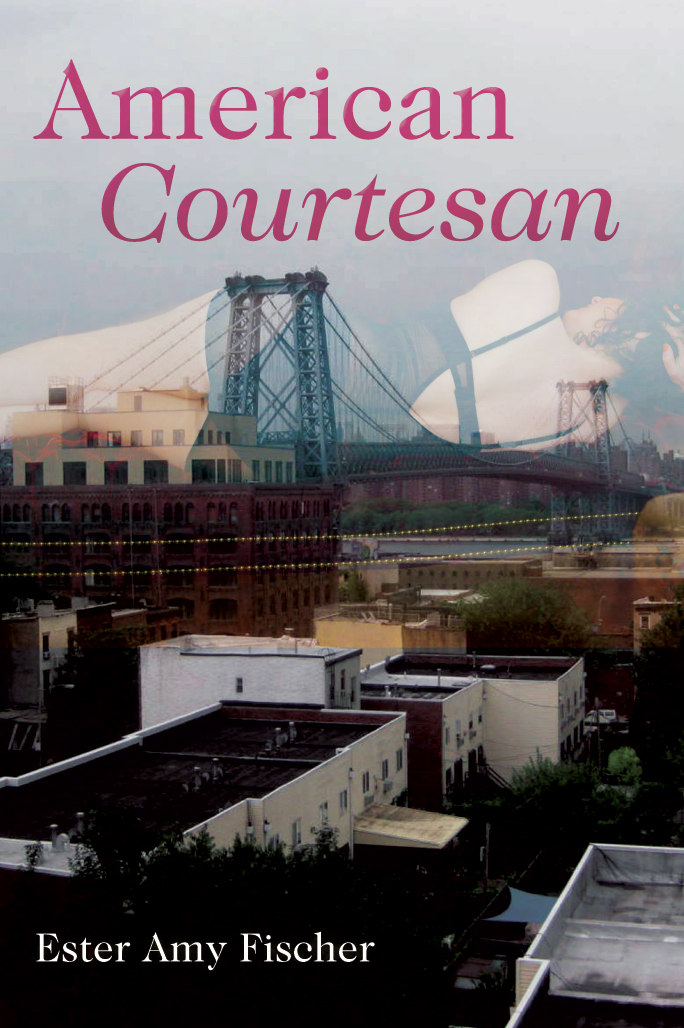 Is it empowerment or desperation when an upper-middle class young woman decides to explore the world's oldest profession?
American Courtesan is the provocative debut novel by Ester Amy Fischer.
At the turn of the millennium, in the bohemian underground of industrial Brooklyn, free-spirited, but struggling musician Jessica Weber decides to take control of her life by making a living out of her easy and open sexuality. Fueled in equal parts by financial need, rebellion, and lust, Jessica begins an exploration of a fantasy that quickly takes a sharp turn into reality — with all of reality's hard edges.
"With American Courtesan, Ester Amy Fischer establishes herself as the female Henry Miller. The book is a well-written work of literary fiction that takes an unflinching look at one woman's attempt to enter the world of "sex worker" in a way that honors and respects her female sexuality and her intelligence."
–Richard Krawiec, bestselling author of Timesharing and Faith in What?

"American Courtesan is like an encounter with a great American courtesan: sexy, funny, beautifully elegant, a treat for the mind, the soul, and yes, the . . ."
–David Henry Sterry, bestselling author of Chicken

American Courtesan, 2013, Sable Books.  Cover design by Sable Books.
Available exclusively for Kindle here.