February Chapbook Contest Winner Announced
Sable Books would like to personally thank everyone who submitted and shared their work with us for our inaugural 25/25/25 February Chapbook Contest. What a pleasure it was to read and sit with the poetry from beginning to end, throughout the contest. We are thrilled to announce that our judge has reached a decision. Following are his remarks:
This was an extremely difficult contest for me to judge. A full 8 of the 25 went on for final consideration. Of the 17 that didn't make it that far, the biggest issue was consistency. They all had strong poems, but they all contained poems that were noticeably not as polished.
The winner is Ralph Earle's The Way the Rain Works. The sparse beauty of his lines, his not trying to do too much, his awareness of what he was trying to say and not overstate it, make it a stand out. This was the one manuscript that felt organized start to finish, each poem in its place, each progression for a reason. Earle is a writer in control of his material, but not overly controlling. This is a deeply felt book about a family in crisis that lives inside you and lends itself to multiple readings. Sad, but not without its small, yet sustaining, redemptions:
"In the evening, overflowing with secret love,/I dangle my feet above the receding/ spillway and listen: ripples. The moon's/ reflection rides them like a blessing."
Runner-up is The Underwater Hotel by Bianca Diaz. This book deserves to be published too. But I could only choose one. Diaz' poems feature fresh, unusual imagery and language that is sometimes startling in its musical juxtapositions
"mud eels ascend shredded/branches in a wood—moist light,/leaf veins rising in muck—"
The other two finalists were Eating the Light, by Mary Moore, a book of gorgeous lyricism ("Even the birds think ripe thoughts,/round-bodied, embowered like fruit.") and PERSONA: NOUN, FEMININE, SINGULAR by Carolyn Moore, a writer with a singular voice and sensibility ("No matter what you're called—Pandora, Eve,/Cassandra—you will never gain the trust/of fools…")
Other manuscripts of note – Large Reclining Nude by L.M. Harrod; The Night I Quit Flossing by Tracy Mishkin; Between Apple and Limb by Laura Foley, and Begin in Gladness by Paul Jones.
The process worked like this: Sable read all manuscripts and selected the finalists, which were sent along to our final judge, Richard Krawiec. He read and ranked the 8 finalists. Because he knew some of the finalists, he then sent the final selections to an out-of-state poet who read and found them all equally deserving of publication. At that point he made his choice. We are deeply grateful for Richard's tireless work as our judge in this competition, and congratulate our winner and the finalists.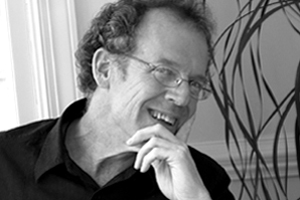 ABOUT OUR JUDGE Richard Krawiec is author of three poetry collections, Women Who Love Me Despite, She Hands Me the Razor (both from Press 53), Breakdown (MSR); two novels, Time Sharing and Faith in What?, and a collection of short stories And Fools of God. His work has been translated into French and has received international attention. Richard has additionally won fellowships from National Endowment for the Arts, the North Carolina Arts Council, and the Pennsylvania Council on the Arts. He is founder of Jacar Press, a Community Active Press.
We also greatly appreciate the response to our contest and the opportunity to explore these manuscripts and poets. We found their work inspiring, in all the many ways they each approach it.