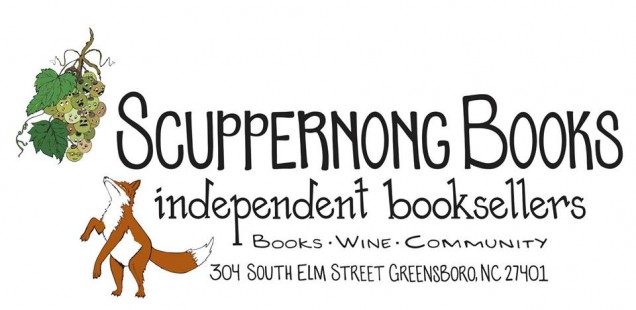 INTERNATIONAL WOMEN'S DAY READING from Sable Books
On March 8, 2015, please join us for the Sable Books INTERNATIONAL WOMEN'S DAY READING at Scuppernong's Books & Wine. (Map below.)
In 2013, the Female Artist Collective hosted the first ever Female Artist Takeover in Greensboro.  We are thrilled to honor and continue recognizing this special date on Sunday, March 8, 2015, by hosting this powerful reading by local female poets and writers.
Join us on the 8th for Jaki Shelton Green, Debra Kaufman, Verónica Grossi, Ashley "Milli" Lumpkin, Barbara Kenyon, Trudi Young Taylor,  Sheryl Rider,  and Birgul Tuzlali, with music by Stephanie Lindley, for an afternoon of discussion, empowering poetry and essays, and more. 
We are honored to bring together this women's forum for a diverse collection of voices and experience and community, and we invite you to join us to celebrate International Women's Day.
A reception begins at 2:30 p.m. in Scuppernong's wine bar.  Come join the writers for wine or coffee and get a chance to meet everyone.  The reading begins at 3:00 p.m. and goes to 5:00 p.m.
We are very proud to feature: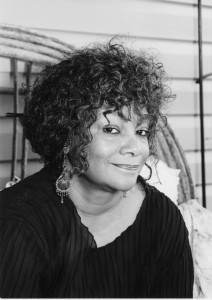 Jaki Shelton Green is a 2014 inductee into the NC Literary Hall of Fame. She received the 2010 Fine Arts Emerald Award (Raleigh LINKS). In 2009, she was selected first NC Piedmont Laureate. In 2007, she was honored with the Sam Ragan Award for contributions to the Fine Arts of North Carolina.
In 2003 she received the North Carolina Award for Literature and was inducted into North Caroliniana Society.
Jaki Shelton Green is lecturer, speaker, and consultant for NC Humanities Council Roads Scholar Program and the North Carolina Center for the Advancement of Teachers.  In 2015, she followed a lifelong dream and founded SistaWRITE.  As a creativity coach she facilitates workshops and trainings throughout the U.S, Europe, the Caribbean Islands, Central and South America.  In 2006 she was awarded a residency at The Taller Portobelo Artist Colony in historic Portobelo, Panama.
Her most recent book is Feeding the Light, Jacar Press. She has also published, with Carolina Wren Press,  Dead on Arrival, Dead on Arrival and New Poems, Masks, Conjure Blues, singing a tree into dance, breath of the song, and Blue Opal, a play.  Her poetry has appeared in numerous publications such as The Crucible, The African-American Review, Obsidian, Poets for Peace, Immigration Emigration and Diversity, Ms. Magazine, Essence Magazine, KAKALAK, Callaloo, Cave Canem African American Writers Anthology, The Pedestal Magazine, 27 Views of Hillsborough, Solo Press Anthology, The Sound of Poets Cooking Anthology, What Matters Anthology, Home is Where: An Anthology of African American Poetry from the Carolinas, When Women Waken (Women Writers, Women Books) NC Literary Trails of North Carolina.  She is the co-editor of two anthologies: Poets for Peace, Immigration Emigration Diversity published by Chapel Hill Press, Inc.  In 2013, she was featured commentator for G.R.I.T.S. Anthology (Girls Raised in the South) and served as the final judge for the distinguished Lucille Clifton Poetry Award.
Also reading: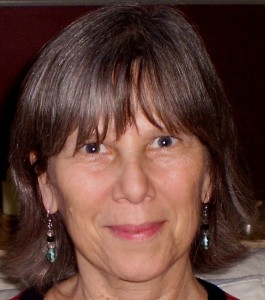 Poet and playwright Debra Kaufman is the author of two full-length poetry collections—The Next Moment (Jacar 2010) and A Certain Light (Emrys 1996)—and three chapbooks—Family of Strangers, Still Life Burning, and Moon Mirror Whiskey Wind. Her poems have appeared in many anthologies and magazines, including Spoon River Poetry Review, Virginia Quarterly Review, Poetry East, and North Carolina Literary Review. She is a member of the Greensboro Playwrights Forum.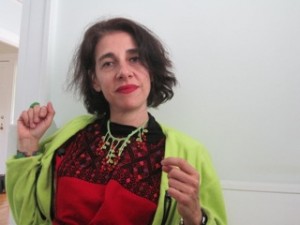 Verónica Grossi was born in Mexico City. Her poetry has appeared in Road to Ciudad Juárez. Crónicas y Relatos De Frontera (ed. Antonio Moreno, 2014); Luvina, Revista Literaria de la Universidad de Guadalajara; International Poetry Review; Memoria del VI Encuentro de Poetas en Ciudad Juárez, México (Chihuahua, México); Anthology of Poetry 1994/1995, Mexic-Arte Museum (Austin, Texas); Trashumancia (Guadalajara, México); Hojas de utopía (Guadalajara, México); El Zahir (Guadalajara, México; and Licantropía (Santiago, Chile). She teaches Latin American literature at the University of North Carolina at Greensboro and is also a painter. 
Ashley "Milli" Lumpkin was born on Juneteenth in Arizona and leaves it to you to draw conclusions about freedom and fire. Her works of poetry and flash fiction have appeared in The Writ, the Saracen Literary Journal, and she was awarded the Franklin-Christoph poetry prize in 2012. That same year, she placed 5th in the National Poetry Slam group piece finals along with the members of Piedmont SLAM, and in 2014 ranked 12th at the Southern Fried Southeastern Regional Poetry Slam. She co-hosts a writing and performance workshop series entitled "Think in Ink: Women Writers Unleashed." Ashley has been a featured presenter and/or facilitator at Elon University, Davidson College, North Carolina A&T State University, UNC Wilmington, Bennett College, Hampton University, and Rutgers University.  She is the author of two chapbooks, At First Sight and Terrorism and Other Topics for Tea.  Above all else, Ashley considers herself a teacher, poet, and frier of food. She is a lover of mathematics and language. She loves you too.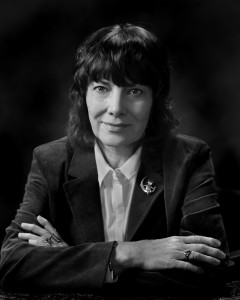 Barbara Kenyon 
Barbara Kenyon, is a retired musician (flutist) and educator who enjoys writing poetry.  She lives with her husband in Hillsborough, N.C. where she was Poet Laureate for 2012-2013. Her illustrated poetry chapbook and so she told me (Sable Books, 2014) is a memoir in poetry form, and she is currently working on her next book.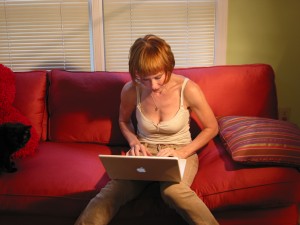 Born in Scotland from a maternal line of Mediterranean Jews (artists, musicians, and a mathematician) and a paternal line of Viking atheists (policemen, gardeners, and a ship captain), Trudi Young Taylor, M.S., Ph.D traveled the world on her father's ship. Her travels influenced her perspective, crafted a spirit of adventure, and ultimately shaped her life and her writing.  She is a teacher and counselor, massage therapist and yoga instructor, who began writing at age thirteen when she won an eighth grade creative writing contest.  She is the author of the collection of short stories Breasts Don't Lie (Sable Books, 2014).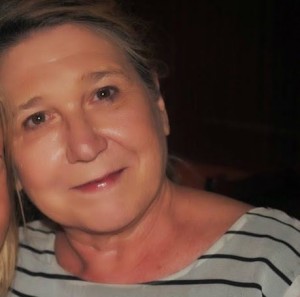 Sheryl Rider is a writer and storyteller whose roots take her deep into the South's storied and mysterious past. She is strangely comfortable in cemeteries and decidedly uncomfortable in crowds, a peculiarity often reflected in her writing.   When not communing with the dead or puzzling over the living, you will find her openly defying the rules laid down by the parents of her grandchildren. She lives in Jamestown and, when absolutely necessary, runs a marketing rep firm in the music industry.  Her work has been published in the Dead Mule Society for Southern Literature, and the anthology Letters for my Little Sister, edited by Cecilia Gunther (Sable Books, 2014).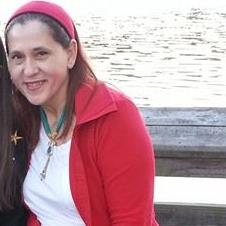 Birgul Tuzlali was born and raised in Istanbul, where she practiced law for many years prior to coming to North Carolina. She participates in many community projects, including having served as the president of ATA – NC (American Turkish Association of North Carolina), and received the Daughters of Ataturk award for the leadership and services she provided. She is one of the organizers of the Nazim Hikmet Poetry Festival which celebrates its 7th year in 2015. Currently serving at the BOD of Sister Cities Association of Cary, working at a legal department in a global corporate company and full time dedicated mom of two beautiful girls.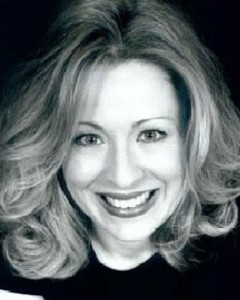 AND WE ARE VERY PROUD to feature music by Stephanie Lindley.
Stephanie Lindley has been a member of the music and theatre communities in Greensboro since she arrived here from New Jersey in 1988. She received her Bachelor of Music Education Degree from UNCG in 1991 and her Master of Education in Theatre, also from UNCG, in 1994. She has taught choral music and theatre for the Guilford, Alamance and Forsyth County School Systems, as well as at the Greensboro Day School, American Hebrew Academy and Greensboro College. She's been a longstanding member of Theatre Faculty at North Carolina A&T State University and Director of Music at Vandalia Presbyterian with the progressive internet sensation, the Rev. Mark Sandlin. Stephanie has been very active in the theatre community, serving as musical director/pianist, director and actress. Wildly collaborative and exceedingly talented, Stephanie is passionate and driven to make a difference in Greensboro. She was and is the spirit and original driving force behind the Female Artist Collective, and we are honored that she is lifting her voice with us.
SCUPPERNONG BOOKS & WINE | SABLE BOOKS
INTERNATIONAL WOMEN'S DAY
SISTAWRITE | WOMEN WRITERS OF THE TRIAD