Mischling & Other Stories, by Frank Pettinelli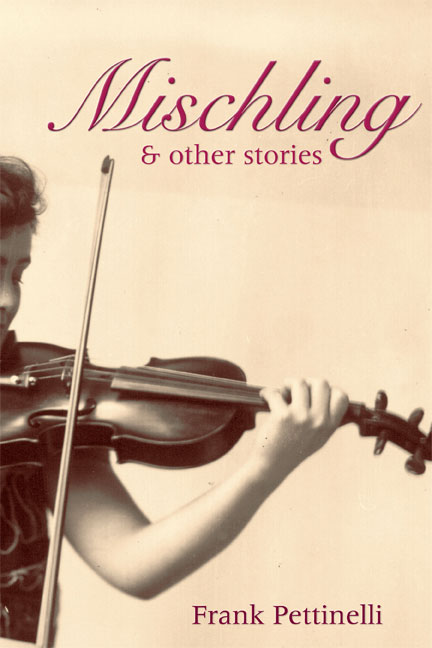 ISBN: 978-0-9913564-6-1
Retail price: $15.00
ORDER ONLINE HERE
Sable Books is pleased to announce the release of Mischling & Other Stories, by Frank Pettinelli.
"How thoroughly delightful to read a sentence by Frank Pettinelli – direct, immaculate, imaginative – where in a new collection of stories, Pettinelli is at his best. Here's a writer with a declarative stylized verve and pathos including ironic, deadpan wit. This is truly fine writing." — Joseph Bathanti, North Carolina Poet Laureate 2006-2008, Anson County and Sonnets of the Cross
---
"These stories are at once exotic and convincing. Frank Pettinelli writes with a big heart, an active imagination and the inborn knowledge of how a story is told." — Al Maginnes, Music From Small Towns and Ghost Alphabet
---
"These unusually varied tales by Frank Pettinelli are a delightful collection of unique stories. His mercurial imagination gives no warning of what to expect next and will keep us attuned for future creations by this author." — David Treadway Manning, Soledad
Frank Pettinelli is the author of the novel A Faraway Sun, which narrates a family saga of immigrants and their travails in America. He has completed two novel manuscripts and is working on a third along with numerous short stories.
To order Mischling & Other Stories, please click here.