We are thrilled to bring you RE, Sable Books' effort in bringing worthy and important out-of-print books back into circulation.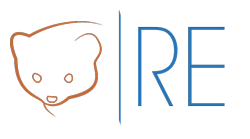 We believe Books Matter.
Too often, beautiful books have outlive their publishers' desire to continue printing, and are discontinued. RE is our effort to bring books that cry to be read back into your hands and laps so that the stories or poetry within lives and breathes on.
Want to nominate a book for RE? See below.
We are humbled and honored to announce the first three books in this series:
Walking Out, by Betty Adcock
"…worthy of attention and trust…seriousness and complexity of experience, but without a loss of zest and bravery." — William Stafford
Leaning Against the Sun, by Gerald Barrax "…goes for what lies beyond safe patterns of imagination: the intelligence in these poems keeps whisking around, contacting more emotions, flooding the mundane with lucid depths of history…what an artist!" — Sandra McPherson
Women Who Loved Me Despite,
by Richard Krawiec2nd edition"… a dog song on the edge of the abyss … yet there is equally eloquent tenderness, especially about love." — Lola Haskins

now available
---
Nominate your favorite out-of-print book for our RE series!