The Essence of Less, by Nancy Clark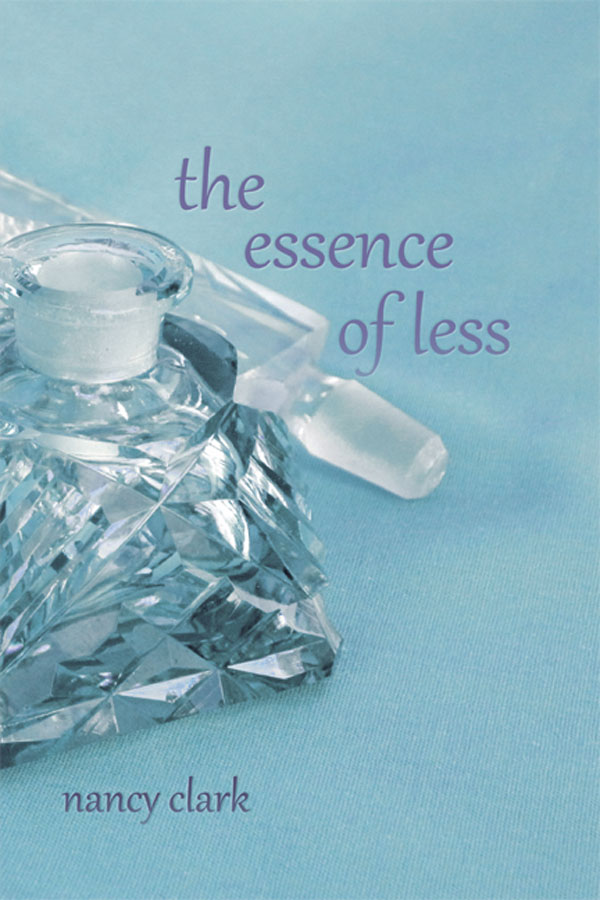 ISBN: 978-0-9913564-8-5
Retail: $14.95
PURCHASE
Sable Books is very proud to announce the release of The Essence of Less, a first poetry and prose collection by Nancy Clark.
The Essence of Less invites you, from the time you discover you have too much stuff—or too much media-, information-, social-, work- and device-driven overload – to enter its pages and allow focus to be your guide through Clark's exploration and celebration of "lessness" — including the times to
"Let it go—bow your head, drop your eyes with a sigh;/ Give the pearl to the sea, the balloon to the sky."
And gladly would he learn and gladly teach. –Chaucer
Nancy Clark's pursuits included teaching high school English, reading, and team-taught humanities.  Add, too, a decade when she and her husband, as owners of multiple Sylvan Learning Centers, contributed to helping kids reach their potential.  A native of Ottawa, Illinois, she was nurtured, schooled, and inspired by unforgettable people.  Now retired in and inspired by North Carolina, she's spent over a dozen years authoring poetry and prose, displaying variety in craft and content, intending always to be bound to the heart of Everyman.
Click here to purchase a copy of Nancy's book.
NEW: Click here to listen to Jay LeSeure interview Nancy Clark about her new release, The Essence of Less, on WCMY 1430 / WRKX 95.3 JackFM, Ottowa, Illinois.