CLOSED FOR SUBMISSIONS: VIOLENCE AGAINST WOMEN | an anthology
We are witnessing a global crisis of domestic, cultural, political, and systemic violence against women. According to a 2013 global review of available data, 35% of women worldwide have experienced either physical and/or sexual violence. It is estimated that of all women killed in 2012, almost half were killed by intimate partners or family members. (Source.)
Every shattered home,

          every story worth telling…

-Naomi Shihab Nye
---
Sable Books is publishing an anthology addressing the subject of violence against women. We are seeking poems on all themes related to this issue (i.e., origins, personal stories, recovery, advocacy, prevention, survival, etc.).
Submission fee is $5*, and may be handled here.  Proceeds from submission fees will be donated to the Global Fund for Women.
We encourage early submissions.
---
SUBMISSION GUIDELINES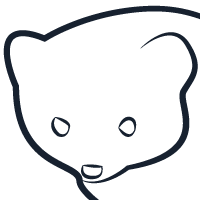 Submissions are accepted now through November 30, 2015.
Unfortunately, we cannot accept submissions through postal mail due to the nature of our editing process.  Please submit poems electronically to submissions@sablebooks.org.  Type " VAW Submission" as your subject heading, then include your name, last name first, in parentheses.
Example: VAW Submissions (Nigliazzo, Stacy)
Submit up to three poems, either within the body of the e-mail, or in .rtf, .doc, or .docx format. IMPORTANT: Please include all submitted poems in only one attachment.
Please include a short cover letter within the text of the e-mail, as well as the names of the poems submitted.
Please also include a recent bio up to 150 words. This may be in the body of the e-mail or as a separate attachment.
We welcome both new and previously published work. If poems have been previously published, submitters must hold rights to them and include full publication data (journal and/or book publisher, title of book/journal if applicable, date of publication).
Please make sure that each submission includes e-mail and street mailing address within the text of the e-mail.
Thank you for your submission. We look forward to reading your work!
Signed, the editors- 
Melissa Hassard, Gabrielle Langley, and Stacy Nigliazzo
---
*If you would like to submit and cannot afford the submission fee, please contact Melissa Hassard directly at melissa@sablebooks.org.