Breasts Don't Lie, by Trudi Young Taylor, Ph.D.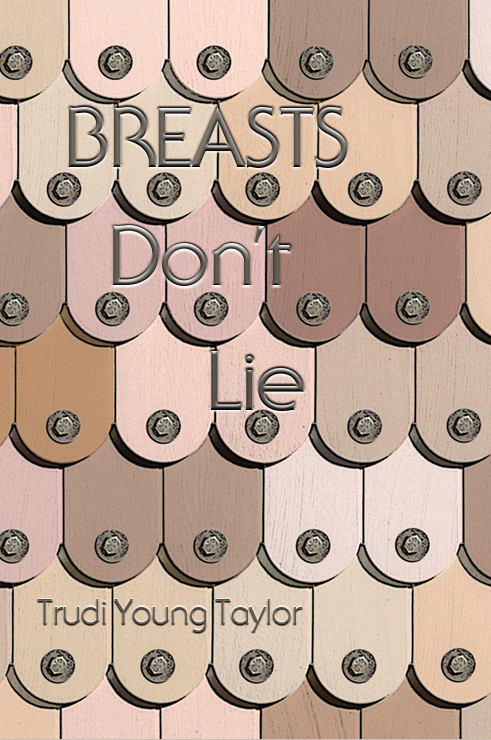 Breasts Don't Lie, by Trudi Young Taylor, Ph.D. 2014, Sable Books. (Fiction, short stories)
ISBN: 978-0-9913564-3-0
$17.95
Contact the author for purchase information.
NOW AVAILABLE ON KINDLE.
"Trudi Taylor's challenging and thoughtful book about breasts will surprise you with its wit and insight.  It shakes off the stereotypes men have about women's breasts, and more importantly, forces women to really think about and honor their bodies and their breasts, whether they are firm, floppy, big, tiny buds, or surgically scarred.  Read it for yourself.  Share it with someone you love.  Spend an evening with friends talking about the stories and working through the exercises.  But, most important of all, have your son or daughter read this book and talk to them about loving others and loving themselves."  — Carrie Knowles, author of Lillian's Garden, and 2014 Piedmont Laureate, NC
Trudi Young Taylor, author of Breasts Don't Lie, is a teacher and counselor, massage therapist and yoga instructor, who began writing at age thirteen when she won an eighth grade creative writing contest.  Born in Scotland from a maternal line of Mediterranean Jews (artists, musicians, and a mathematician) and a paternal line of Viking atheists (policemen, gardeners, and a ship captain), Trudi Young Taylor, M.S., Ph.D traveled the world on her father's ship. Her travels influenced her perspective, crafted a spirit of adventure, and ultimately shaped her life and her writing.